---
Golf Practice Mat Sizing Guide: How Big Should You Go?
---
What size golf mat do I need? It's an important question. If your golf mat is too small, your practice sessions may not feel realistic, and your progress at home may not transfer to the golf course. You may also be limited in the types of shots you can practice.
Aim to get the biggest mat you can accommodate based on the space you have available. (Don't forget to allow for the space you'll need for a golf practice net and a simulator if you plan to get one.)
Map Out Your Space
Mark off a standard golf practice mat size in your space with masking tape, chalk, or temporary outdoor spray paint:
One foot by two feet

Three feet by four feet

Three feet by five feet

Four feet by five feet

Five feet by five feet

Five feet by six feet

Five feet by 10 feet
Just take your best guess on your first pass. It will look something like this: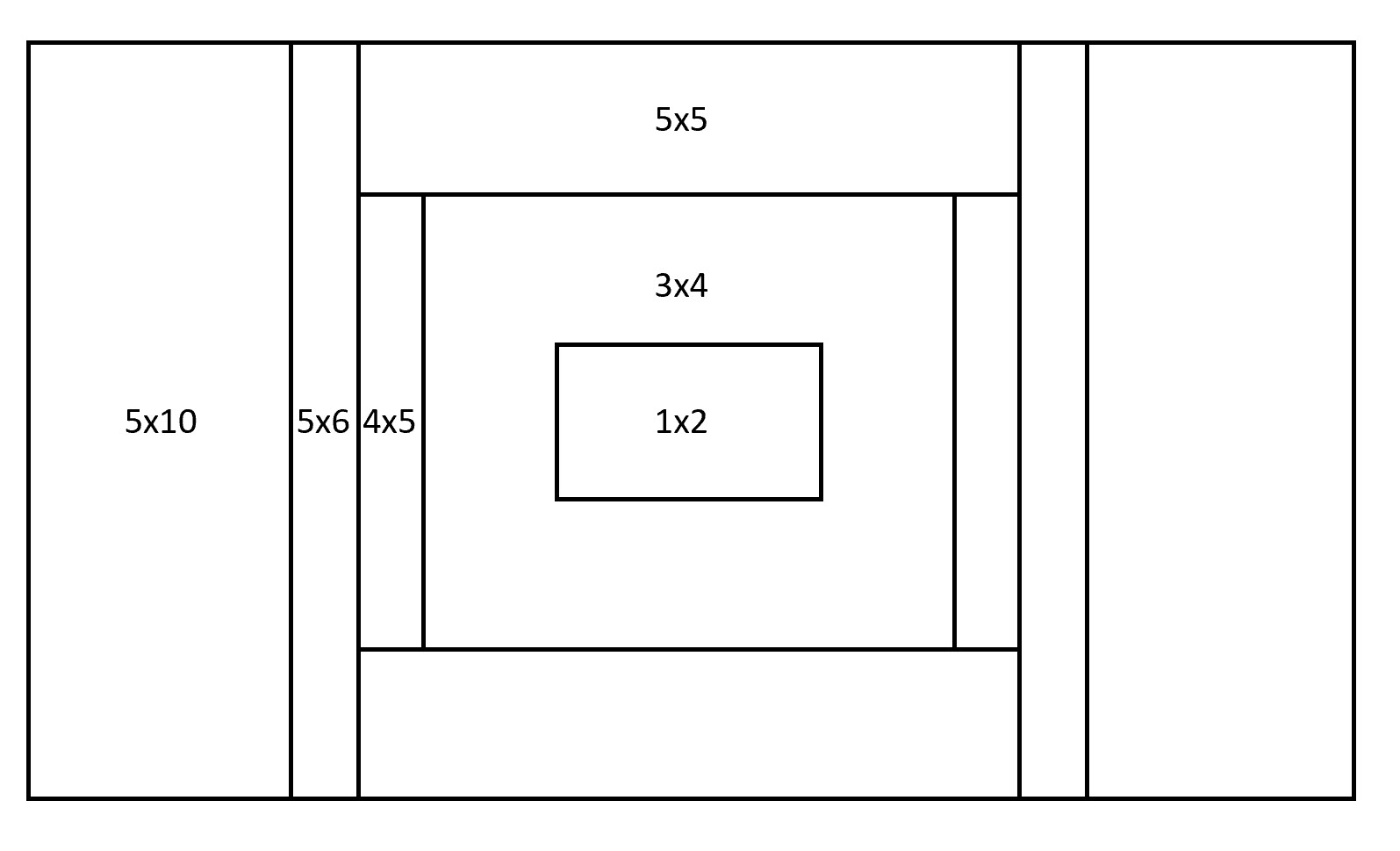 Stand in the area you've mapped out, if it's large enough, and take several passes at the shots you want to practice with the clubs you want to use. If you feel cramped, go up a size until you feel comfortable moving naturally. Keep in mind the distance your golf balls usually travel and the potential for ricochet.
Mat Recommendations by Height
| | |
| --- | --- |
| Your Height | Optimal Mat Sizes |
| | |
| | |
| > 6' or for use w/simulator | |
Will you need to store your golf practice mat on regular basis? Larger mats will need to be stored flat, while some smaller mats can be rolled up. Leaving a mat rolled up for too long can damage it, though, so try to flatten it back out as often as you can. (You're supposed to be using it a lot anyway, right?)
Once you've landed on the right golf mat size, the rest is easy.
---
A little more space is needed—at least five feet by six feet—if you plan to have a simulator screen. Some golfers opt for an octagon shape, instead of a rectangle or square, to practice from more angles.
Recent Posts
The right golf practice mat is the foundation of an effective home practice area. Mat size, durab …

Golf Practice Mat Sizin …

Need help finding the right mat, net, or accessory? Check out these product guides and find the best …